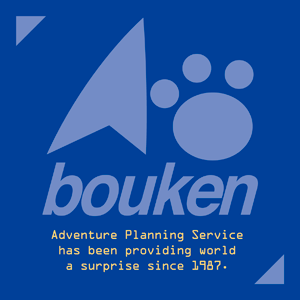 Spiel 2017
New!

Gorilla Solitaire cardgame "Golitaire"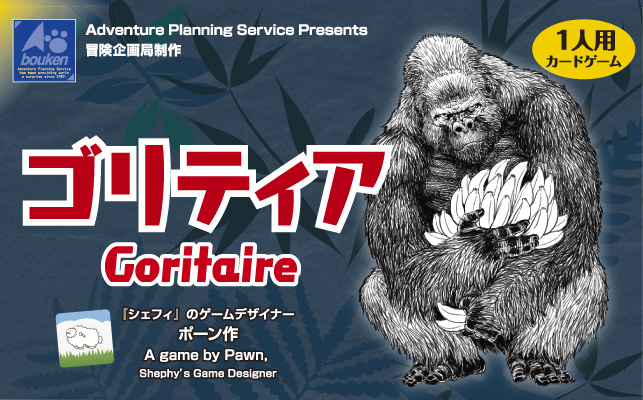 Gorilla solitaire card game now on sale in Europe with 7 different step-up rules!
Expand the number of gorillas, save them from extinction by balancing the amount of gorilla and their food banana.
Since resources are limited, when you waste it there will be an consequence.
Choose gorilla's action wisely. Gorilla is need be feed every turn.
If one gorilla cannot eat, they all die. Surviing in harsh nature is so hard.
Puzzle game fan, gorilla lover, expert gamer are very welcome.
See the fine artwork of gorillas and bananas.
Get the gorillas challenge sheet and try at our stand Hall1 G131. Let's see how many steps you can go up.

This game is designed by Pawn, who also designed popular famous solitair cardgame "Shephy" and "Karen and the Pirate Island".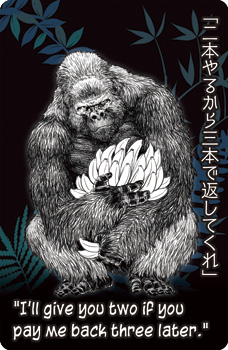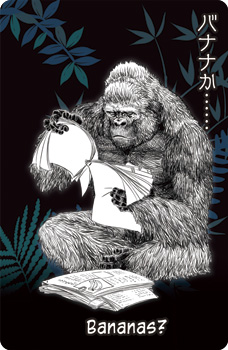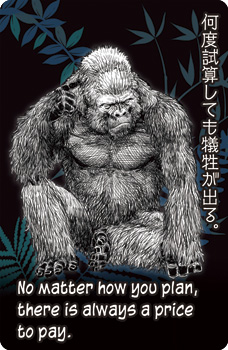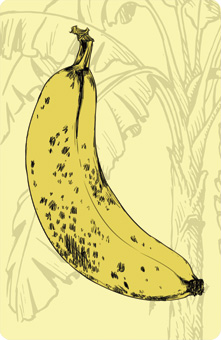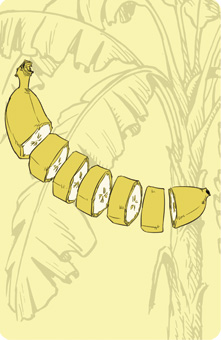 Pen and pencil Roleplaying Game: "Shinobigami" and others(Demo)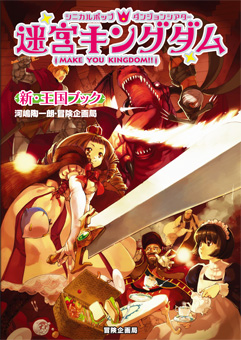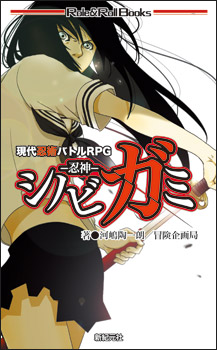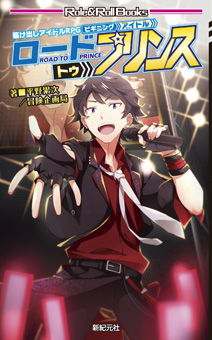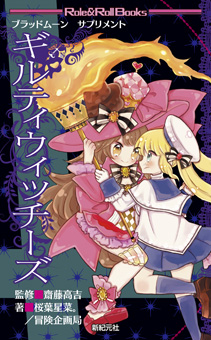 "SHINOBIGAMI" is Japanese hit RPG created by one of the most famous game designer Toichiro Kawashima.
Now it is translated into English by Kotodama Heavy Industries! They are taking order through kickstarter now.
We would like to introduce this game to many European RPG gamers.
Enjoy not only a ninja battle but also a story-driven drama...
keep your secret hidden as your uncover those of your friends and foes!
Demo will be in English and German. Come to our stand 1-G131 to signup today!
This year you can also play another Japanese latest style TRPG.

This year you can also play Japanese latest style TRPG.
Be a popstar in "Beginning Idol"!
Become witch hunters and protect the world from the evil witches in "Guilty Witches"!
Manage your kingdom with your court members in "Make You Kingdom"!.
Secret Demo
Our next game's special demo. More information later.
For any question about rules or our exhibition, visit our stand #1-G131 or e-mail to
info@bouken.jp.